8 Celebrities Born in Madison, Wisconsin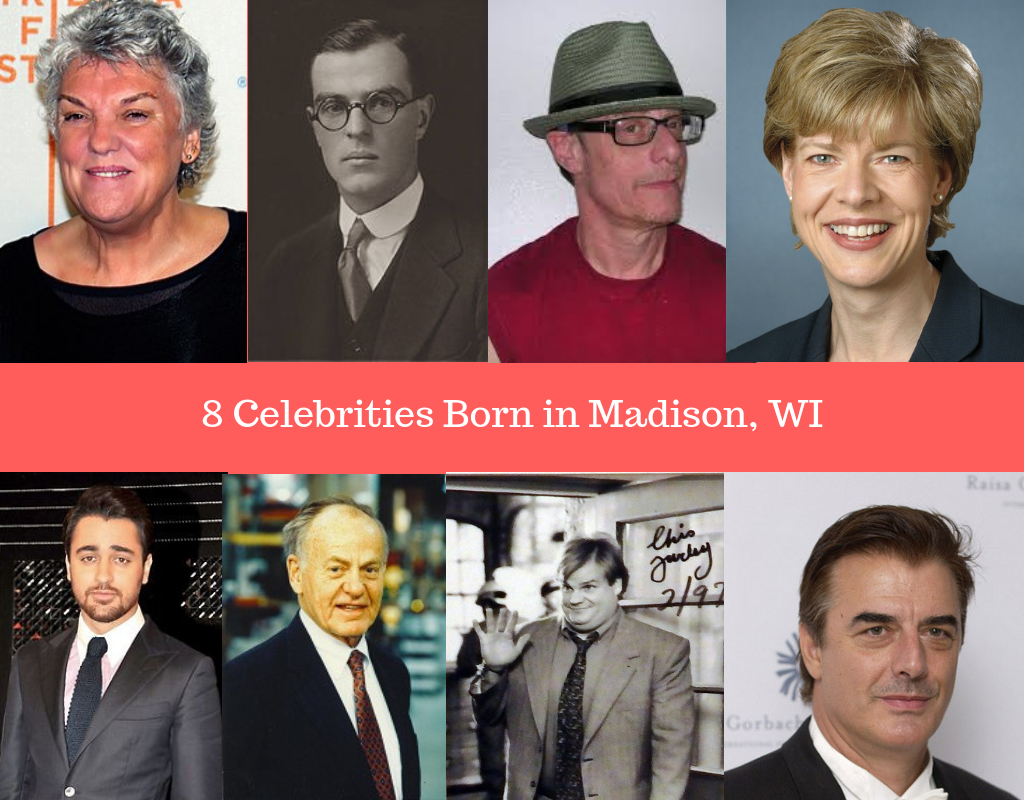 Madison is known for a lot of places. There's the statue of the Golden Lady, who holds the Golden Badger. Then there are numerous bars in the city. It wouldn't be inaccurate to call Madison an alcoholic's "Paradise".
Food and sightseeing aside, did you know Bollywood actor Imran Khan was born in Madison city?
The capital city of Wisconsin is also the birthplace of many TV stars and artists. Most notable among them is Chris Noth, Carrie's favorite lover Big in Sex and The City.
So let's look at the list of celebrities born in the city of Madison, Wisconsin.
#1: Tammy Baldwin – America's first openly lesbian senator
Tammy was born in Madison on the 11th of February in 1962.
She made headlines as the first female from Wisconsin to serve in the  United States Senate in 2012. However, this was not the first political success story for Tammy.
Tammy got active in local politics at an early age. Between the years 1986 and 1994, Baldwin served four terms as the Supervisor of Dane County.
Here are 5 interesting facts about Tammy Baldwin:
She was the Class Valedictorian when she graduated from Madison West High School (1980)
She also holds a Law Degree from the University of Wisconsin Law School (1989)
She served 7 terms in the United States House of Representatives from Wisconsin 2nd district
She is also a distant (third) cousin of Brooklyn 99 star Andy Samberg.
Baldwin was raised largely by her grandparents and loves her mother, it is said that she took care of her in her hardship.
#2: Chris Farley – Cast of Saturday Night Live
Before his untimely death at the age of 33, Farley starred as a pudgy guy cast member on Saturday Night Live.
Chris discovered his love for comedy during his college years at Marquette University. His style was loud and quite energetic.
Farley was best known for his portrayal of Matt Foley, a motivational but clumsy guy on SNL. He warned kids that they could end up living in a van by the river.
Let's look at some interesting facts from the life of Chris Farley:
He graduated from Edgewood High School of the Sacred Hearts
He started as a professional comedian in Madison at the Ark Improv Theatre.
He was a part of Chicago's Second City improv comedy troupe.
He was a colleague of Stephen Colbert during his early days of Comedy. In fact, both joined the Second City on the same day
He also starred in a few films like Tommy Boy, Black Sheep, and Beverly Hills Ninja.
#3: Chris Noth – Detective Mike Logan on Law & Order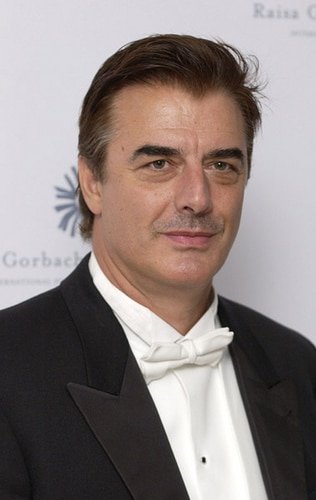 You might remember him as Mr. Big from Sex and The City. Chris Noth was born in Madison on 13th of November in 1954.
He also played some other famous characters. Among his most acclaimed and highly nominated performances are these roles listed below:
NYPD detective Mike Logan on his TV show Law & Order
Corrupt State's Attorney Peter Florrick in The Good Wife.
His filmography spans across TV and film. His characters are forever etched in memories of the fans.
Did you know Noth has a Masters in Fine Arts from Yale School of Drama?
Do you want to know more about Mr. Big? Let's read more in these most interesting facts about Chris Noth.
Chris is the youngest of three brothers
His mother and brothers traveled all across UK, Spain, and erstwhile Czechoslovakia – when Chris was young.
He acted in 25 plays at the Yale School of Drama before graduating in 1985.
Sanford Meisner was Chris' acting coach.
He is also a co-owner of an NYC music venue, The Cutting Room.
He had been nominated for multiple awards for 8 different times. He is yet to win any of these awards.
#4: John Geisse – Founder of Target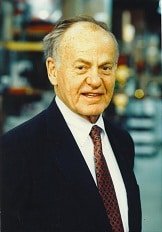 Target is America's eighth largest discount store retailer. Its founder John Geisse hails from Madison city!
He died in 1992 at the age of 71. His cause of death is listed as Arrhythmia.
During his life, he was known as a hero of World War II. After the war, he became an entrepreneur. Perhaps his biggest achievement was the three different retail chains he founded: Target, Venture Stores, and The Wholesale Club.
Although John was born in Madison, most of his life was spent outside the state. He grew up in Washington DC area and graduated from United States Naval Academy.
Let's look what else makes John's life interesting:
He was originally a part of the class of 1942 in the US Naval Academy, but he had to graduate early to serve his country on the field. The attack on Pearl Harbor triggered his early graduation.
When he left his military service in 1947, he was ranked as a Lieutenant Commander.
He was also a long time consultant to Walmart Inc, back when it was known as Wal-Mart Stores.
He had 10 (TEN!) children with his wife Mary Wakeen. 6 of them were boys and the remaining 4 were girls.
#5: Imran Khan – Indian Film Actor
 Most of his fans know him as an Indian actor and nephew of superstar Aamir Khan. Few are aware that he was actually born as Imran Pal in Madison city. His father Anil Pal was a software engineer and his mother Nuzhat Khan was a psychologist.
After a divorce, his mother moved to Mumbai and married Raj Zutshi, a Bollywood actor who did several supporting roles. Imran was still a toddler then.
Imran had a tumultuous family and school life, which meant he grew up as a loner.
His mother's 3rd marriage and his frequent change of schools meant he did acquire the quality of being independent.
He moved to the US to attend the Fremont High School. Later, he went on to pursue a filmmaking degree at New York Film Academy in LA.
His debut in Bollywood films was marked by a hit rom-com, Jaane Tu Ya Jaane Na. However, only a few of his subsequent releases can be called as a traditional box office hit.
Here are some important and interesting facts about Imran Khan's life:
He considers Raj Zutshi (his mother's second husband) as his father figure growing up.
He and some of his friends accompanied their school principal to study at Gurukul-style school, in the jungles of Ooty. He studied there with no electricity.
He was a Child Artist in two hit Bollywood films. Both times, he played the younger version of his uncle and superstar Aamir Khan.
He had a 10-year relationship before marrying his girlfriend Avantika Malik in 2011.
In 2009, he was a part of Eve Ensler's The Vagina Monologues, when the play completed 200 shows in India.
#6: Thornton Wilder – Acclaimed author and 3-time Pulitzer Prize Winner
Thornton Wilder is an American playwright and a novelist who was born in Madison in April of 1897.
He died at the age of 78 in 1975 in Connecticut, USA. His most notable works include:
The Bridge of San Luis Rey (1927)
Our Town (1938)
The Skin of Our Teeth (1942)
The first one was a Novel and the other 2 were plays. Wilder won Pulitzer Prize for all three of them!
He also won a National Book Award for his fictional novel The Eighth Day.
Let's look at some interesting facts that male Thornton Wilder's life worth mentioning:
He was a part of the 5-children family. He had 1 brother and 3 sisters. Thornton and his siblings lived in China during their childhood.
Thornton has a Master of Arts degree in French literature from Princeton University.
He briefly served in the Army during World War I. He was enlisted in the Coast Artillery Corps at Rhode Island, where he rose to the rank of Corporal in his 3-month period.
Samuel Steward, a poet and a novelist in 20th Century named Wilder as a homosexual partner in his own autobiography. However, Wilder himself didn't discuss his homosexuality publicly or through his work.
Wilder was in the company of greats; Ernest Hemingway is listed as one of his friends.
#7: Mike Baron – American Comic Book Writer and co-writer of The Flash (Vol. 2)
 Mike Baron is a comic book writer from the USA. He created Badger and co-wrote Nexus (with Steve Rude).
The Flash, a world-famous comic book series about the speedster superhero, was published by DC Comics first in 1959.
Volume 2 of The Flash was published from 1987 to 2006 and then from 2007 to 2009. Mike Baron worked with DC Comics to co-write The Flash Volume 2 alongside 4 other writers.
Here are some notable works of the Madison-born Comic Book writer:
He won the prestigious Inkpot Award in 1988
He also co-wrote Batman for DC Comics
His work with Steve Rude on Nexus won both of them several Eisner Awards. The series has been published by 4 different publishers and is still ongoing.
#8: Tyne Daly – TV and Broadway Actor & 6-time Emmy Award Winner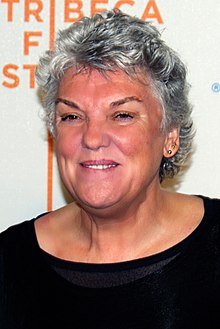 Tyne Daly is best known for her part as Lacey of the hit female buddy-cop drama, Cagney & Lacey. For this role alone, Tyne won Emmy award 4 times!
She has almost been a regular on many Broadway plays as well. She played major roles in many Tony-nominated Broadway plays. She won the Tony award for the musical Gypsy in 1990. She has been inducted in American Theatre Hall of Fame in 2011.
The younger generation might remember her as Anne Marie Hoag from the 2017 Marvel Studios' movie Spider-man: Homecoming.
Here are some facts that make Madisonites proud of Tyne Daly:
Although born in Madison, Tyne was raised in Westchester County in New York.
She also played a guest role in the 2010 series Burn Notice. For this role, she reunited Cagney & Lacey co-star Sharon Gless.
Currently, she plays the role of Phyllis, a bar owner in the revived series Murphy Brown, which is headlined by Candice Bergen.
She has been outspoken about not changing her natural look and aging gracefully.
Conclusion
Pineapple is not the weirdest pizza topping here. Ian's Pizza in Madison, WI serves slices with tater tots and even briskets on top.
If you are new to the city and you are planning to stay long term, you would definitely want to tell your friends how cool your city is.
As you read in this article, Madison has its fair share of writers, actors, and artists that you can brag about the next time you talk to your friends.
Related Articles