Maria Antonette Recognized as the Top Real Estate Producer for 2019
We are proud to announce that Maria Antoinette has been recognized as the top producer for 2019 yet again, this would be her 5th victory in a row.
Maria achieved an exceptional level of success within Restaino & Associates, with her remarkable real estate production. We want to thank each and every one of our clients who truly trusted and empowered Maria, become the top producer and also promise to keep providing the same level of dedication and hard work.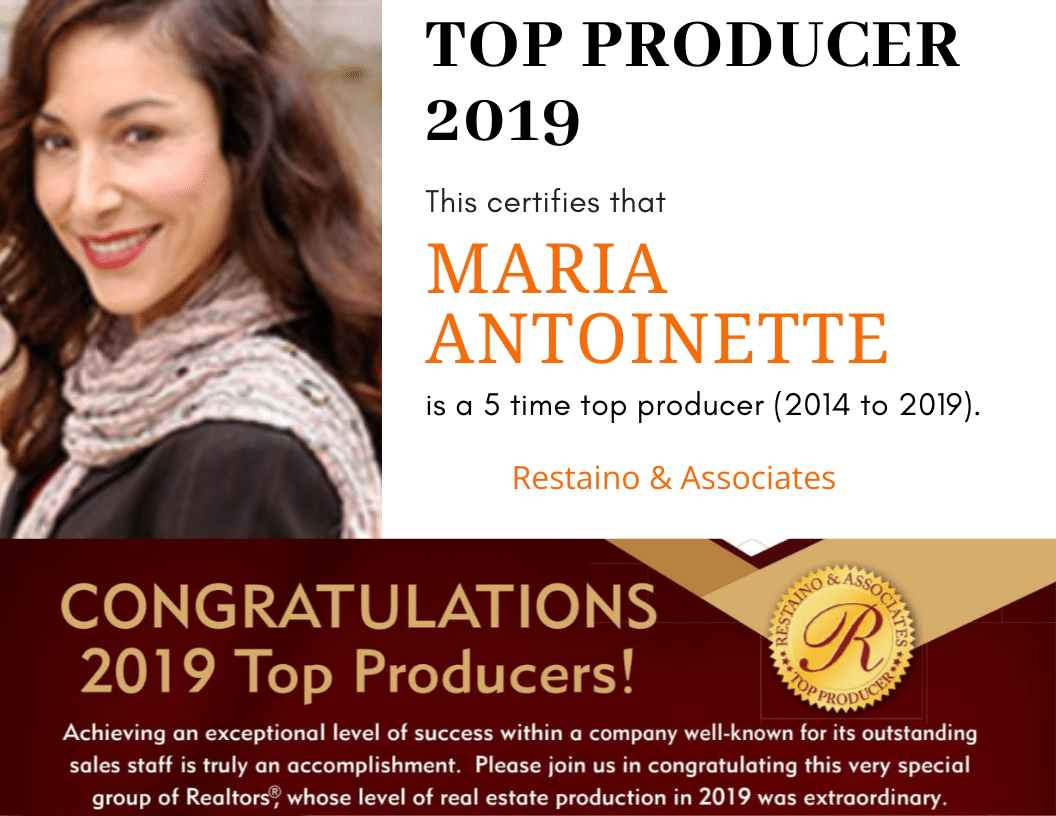 Related Articles